By Rob Schneider – Managing Editor – Events, Dallas Business Journal
Ken Moore of Spark Connected is a finalist in the Technology Inventor Award category for the 2019 Tech Titan awards. Category winners will be announced at an awards event on Friday, Aug. 23. For more information about the awards event, click here.
---
As CEO of Spark Connected Ken Moore is working on developing disruptive wireless power technology that can be used for a host of technology from automotive to consumer to medical to Internet of Things applications.
"My role is to ensure Spark is in a position to bring about our vision of replacing power cables with wireless power," Moore said.
Moore worked for many years at Texas Instruments at first designing talking toys and eventually moving to integrated circuits for hard disk drives, then wireless phones and other telecom equipment. He followed by working in Dallas in product development and then into business roles. He left TI in 2011 and joined the startup world. In 2017, he formed Spark Connected.
Moore answered other questions from the Business Journal about technology.
What is the biggest challenge facing your organization in 2019? How do you plan to succeed?
Our biggest challenge is scaling the organization. We have had very good success in the market, and customers are excited about what we are doing…. however, that means we have more opportunities to support, and more solutions to develop. The management team and I are raising capital now to expand the team and our facilities in order to address the increased demand.
Who is your technology hero?
While at TI, I had the chance to meet the great Jack Kilby (inventor of the integrated circuit.) I was never big on hero worship growing up, but it really affected me when I found out I was going to meet (him.) Here was the person who was responsible for our entire industry; the reason so many of us had (and continue) to study electrical and computer engineering. And he was such a kind, unassuming person. You could tell, even after the Nobel Prize and the fame, he was still an engineer like me at heart. It was an amazing experience.
What is something people aren't thinking about that will change technology in the next few years?
The world is filled with companies that work with data. … But there are not nearly as many companies that are looking at the power needed to do all these things. Lots of sensors are very useful, but they still need power to run. How do we power all these smart things we carry around or are present in the world around us, and do it in a way that is safe and efficient? There are ideas, but there are also big hurdles. We have much more work to do before power is available everywhere cellular data is available. Once we achieve that goal, a whole new world of applications opens up that just aren't possible today.
Can you recall the moment you decided what you wanted to do professionally?
I had always been interested in taking things apart. Alarm clocks, radios…whatever I could get my hands on. Then in the mid 1970s, my father brought me to "bring your sons/daughters to work day", and sat me down in front of a very early computer terminal. He ran a program and the computer asked me my name. When I typed in my name, it responded "Hello Ken, my name is PDP. Would you like to play a game with me?" I was completely fascinated. After that, it was all about technology, and that feeling still remains the same today.
What should we be teaching children about technology in school right now that we aren't?
That everything in this world, especially the business world, is about human interaction. … And our technology and business leaders of tomorrow will still need to know how to interact directly with other people, face-to-face, in order to be successful.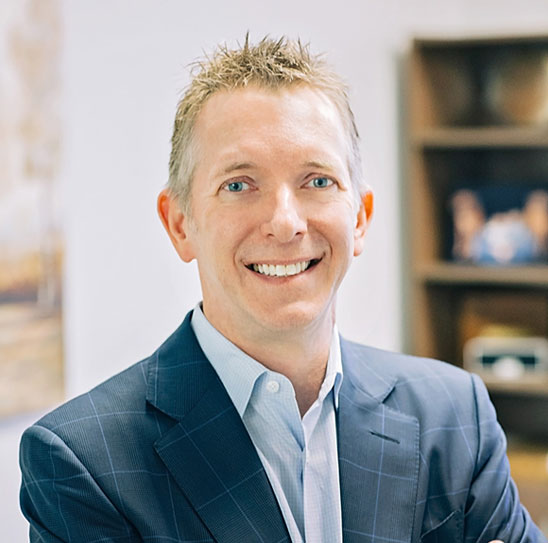 "My role is to ensure Spark is in a position to bring about our vision of replacing power cables with wireless power." – Ken Moore, Chief Executive Officer at Spark Connected.

About Spark Connected
Spark Connected | powering the world, wirelessly
Spark connected is an industry leader specializing in multiple advanced and safe wireless power technologies that benefits a wide variety of applications in the Automotive, Industrial, Infrastructure, Medical, Telecom and Security, Robotics, Factory Automation, IOT, Smart Home, and Consumer markets.
Spark is transforming wireless power delivery and intelligent battery charging with innovative platforms, disruptive technology and breakthrough products enabling an enhanced user experience for all. The company specializes in Product Development and Engineering Solutions with a team of passionate innovators with decades of combined deep domain expertise.

Spark Connected is a Full Member of the Wireless Power Consortium.
Please forward inquiries to:
Dana Veal/Ruwanga Dassanayake
(972) 855-8026
sales(at)sparkconnected.com

For more information visit: https://www.sparkconnected.com