July 31, 2020 – Corporate Vision Magazine
In the three short years since the company was born, it has gone on to achieve massive success with key global Tier 1 brands and was featured in Corporate Vision's 2020 Corporate Excellence Awards. As we take a closer look at the firm, discover why it has been awarded the title of Most Innovative Wireless Power Technology Company – 2020
Founded in 2017, Spark Connected began with a vision to transform wireless power delivery and intelligent battery charging with innovative platforms, disruptive tech, and breakthrough products enabling an enhanced user experience for everyone. In the three short years since the company was born, it has gone on to achieve massive success with key global Tier 1 brands and was featured in Corporate Vision's 2020 Corporate Excellence Awards.
As we take a closer look at the firm, discover why it has been awarded the title of Most Innovative Wireless Power Technology Company – 2020.
Backed by more than two decades of combined domain expertise and the founders' deep roots in technology, Spark Connected takes a great deal of pride in delivering advanced end-to-end wireless power system solutions that benefit a wide variety of applications and industries. Specializing in product development and engineering solutions, Spark Connected works with clients in markets as diverse and varied as industrial and Internet of Things, to automotive, medical, telecommunications, security, and consumer markets. The firm is made up of talented and passionate individuals spread across the R&D, systems, applications, marketing, engineering, and operations departments, all equally enthusiastic about developing best-in-class and industry-leading technology in the emerging market of wireless power.
Together with its proven strategic, ecosystem, and channel partners,Spark Connected helps integrate its innovative technology into everyday customer products as well as products in Automotive and Industrial markets. In doing so, the firm is continuing to drive the global transformation of how various industries can power the world wirelessly. The world has increasingly adopted wireless powering technology in various devices since 2017, and that trend shows no signs of slowing down anytime soon. In particular, the last eighteen months have seen phenomenal growth and innovation for Spark Connected,which can be attributed to several factors.

Firstly, the firm has been responsible for developing a scalable and unparalleled wireless power platform that is based on Spark Connected's Pantheon™ Software. This works seamlessly with the firm's patented system hardware designs, and the scalability allows Spark Connected to support a wide range of power levels that can address unique power delivery challenges in a variety of applications beyond just smartphones.
According to Ruwanga Dassanayake, Chief Operating Officer at Spark Connected, "Another aspect of what makes Spark Connected unique is our ability to deliver multiple types of wireless power technologies today, and still has a compelling roadmap that truly excites customers moving forwards. These solutions of the future are based on the firm's broad patent portfolio, which continues to grow with every day. Furthermore, Spark Connected is a full member of the Wireless Power Consortium (the global wireless power standards body for Qi), and holds multiple co-chair positions in key task forces, helping innovate at the highest possible level and push the boundaries beyond charging smartphones. Lastly, Spark Connected has set an extremely high bar on the quality and level of support that is provided to customers so that they are able to focus their resources on what they do best. All of this truly sets Spark Connected apart from its competitors".
When working with clients, Spark Connected follows a simple, yet effective, three-pronged approach. Each approach focuses on a different aspect of what the customer requires. For instance, the three approaches are engineered towards what problem is trying to be solved, whether or not the solution adds value to the customer in ways that existing market solutions cannot, and whether or not the solution is delivered in a cost effective manner. Focusing on these three areas is key, and once they are validated, Spark Connected moves quickly with a singular focus on striving for flawless execution to meet delivery commitments.
Internally, the company culture of Spark Connected is much the same as its outward-focused mission. The company was formed on the tenets of rapid innovation and unparalleled customer support, and though the statement may seem trite, the true difference can be seen in how the employees view their job. The team is made up of people who treat a customer's project as though it were their own. They see the importance of the role that Spark Connected plays in a customer's success, and they see the part that they play in achieving that success. Staff have a sense of ownership that results in customer support that is far more valuable than the conventional arms-length relationship fostered by other competitors. Spark Connected has assembled a first-class team, with innovation in their DNA. Everyone is like-minded in the belief in the transformative nature of wireless power and its impact on how the connected world is powered.
Regardless of the current global circumstances with the COVID-19 pandemic, technology talent remains in high demand. Spark Connected is continuously looking to add innovative talent to its ranks as the company grows, specifically looking for individuals that have the unique combination of being innovative, passionate, keen to challenge the status quo, and the ability to think outside the box. Those staff must be on board with always thinking about how the future can be transformed further,even during difficult times. Scaling the business can sometimes be hard, but Spark Connected has grown tenfold in the last eighteen months.
Looking to the future, there is plenty of room for growth within the world of wireless technology. By 2023, more than one billion smartphones will have adopted the wireless charging technology that is already evident in various smartphone models. Along with this rapid growth in devices, comes an ecosystem rife with opportunity to support charging these devices through a ubiquitous wireless charging infrastructure in places such as hotels, apartment complexes, enterprise office spaces, public venues, and public transport.
In addition to the smartphone market, Spark Connected's technology is uniquely positioned to support applications beyond smartphones, such as medical, high power industrial, and factory automation, lighting, IoT, security, and telecommunications infrastructure. Beyond the smartphone space is very much an emerging market at present, but one that Spark Connected is more excited than ever to be a part of. Untapped potential and opportunity await, with incredibly attractive annual growth rates in the next decade.
The future of wireless technology is incredibly exciting, and with Spark Connected at the forefront of the industry innovation, it is only set to become more integrated into society. As these innovations and developments keep coming, Spark Connected looks forward to spearheading and supporting the wireless power industry to become the next ubiquitous charging standard.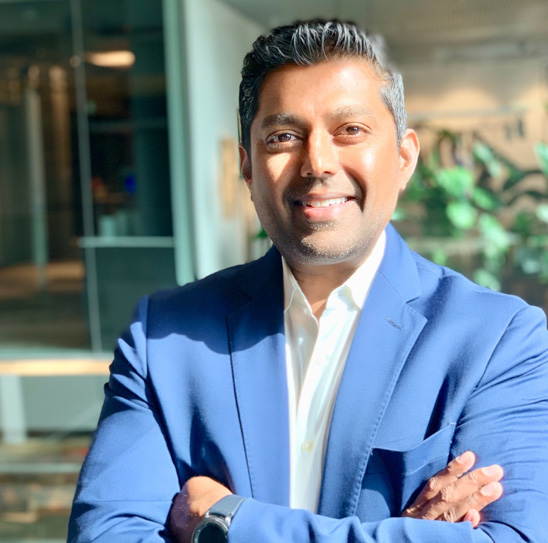 "Spark Connected has assembled a first-class team, with innovation in their DNA. Everyone is like-minded in the belief in the transformative nature of wireless power and its impact on how the connected world is powered." – Ruwanga Dassanayake, Chief Operating Officer.